Description
Bubbles and steam make for relaxing baths. The ecobubble and steam technology in this Samsung washing machine give your clothes the VIP treatment too. The ecobubble tech mixes air, water and detergent to create cleansing bubbles that lift dirt, even at lower temperatures. The Bubble Soak helps to deal with stains and dirt – it lets them bathe in bubbles for 30 minutes. And Hygiene Steam helps to get rid of those annoying allergens that can be so irritating.
SpaceMax™

Hygiene Steam

Ecobubble™
Highlights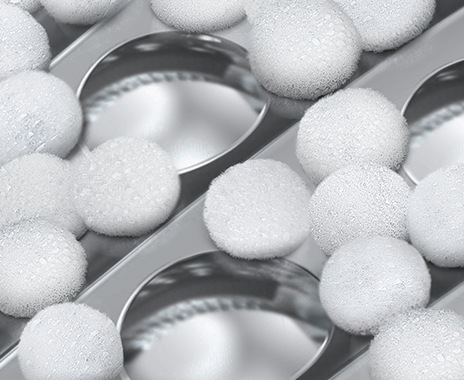 Ecobubble™
Enjoy efficient cleaning, even at low temperatures*.
* Tested in accordance with IEC 60456-2010 / 4kg Wash Load / Super Eco Wash cold (WF80F5E5U4W) vs. Cotton 40°C without Ecobubble (WF0702WKU). Individual results may vary.
BESPOKE design with SpaceMax™
Wash larger loads with a huge 11kg capacity interior in a standard 600mm depth of simple and flat BESPOKE design.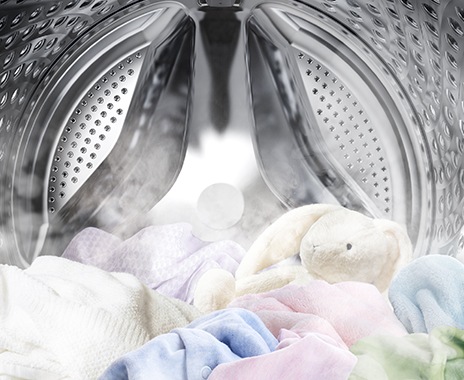 Hygiene Steam
Give clothes a deep and hygienic clean with steam.
More inside, same outside
SpaceMax™
Get the same footprint washing machine but with an extra 2kg drum inside! Thanks to a complete interior redesign, our washing machine now holds a large drum boasting a whooping 11kg capacity while the outside dimensions stays the same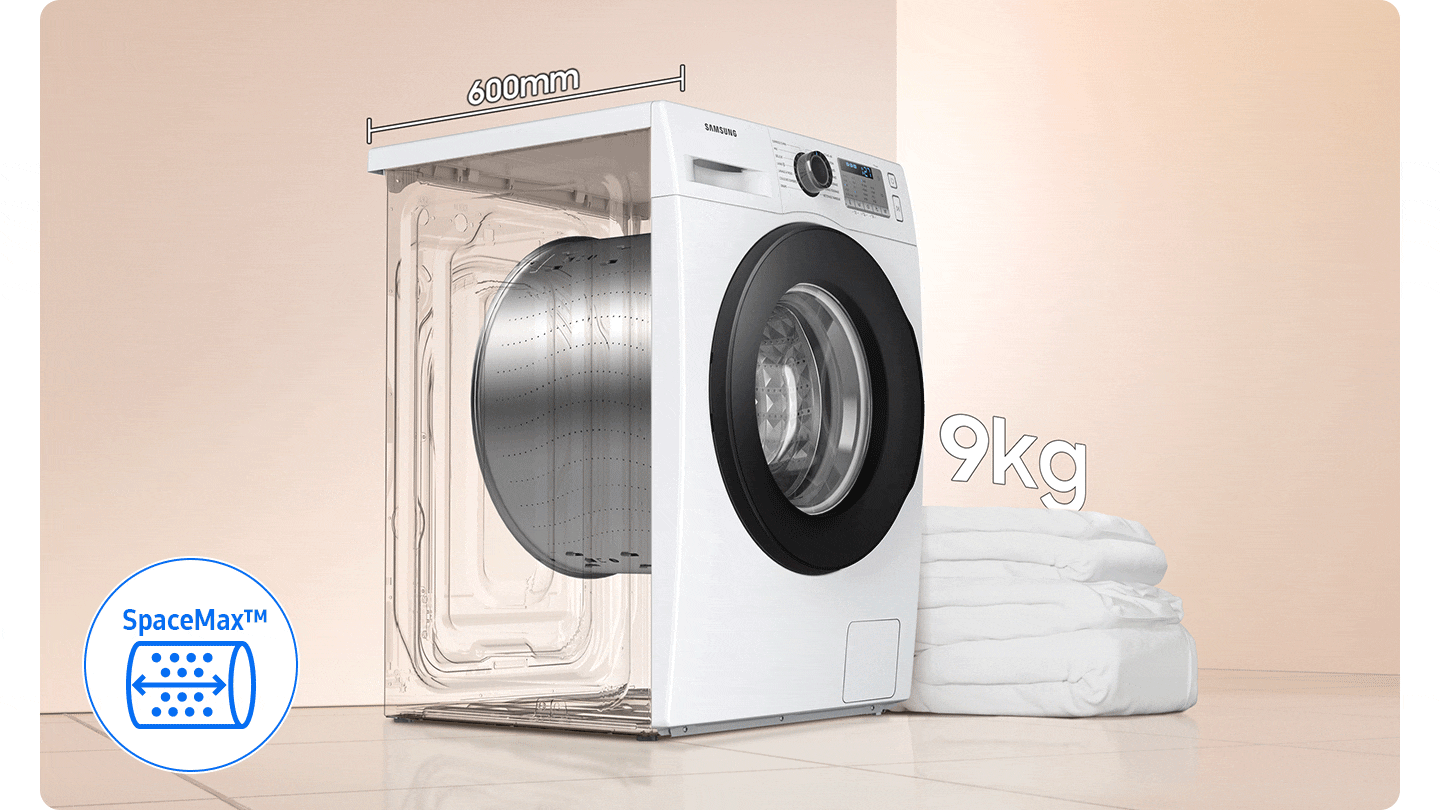 Go cleaner with the power of steam
Hygiene Steam
When it comes to deep down cleaning, not all washing machines are up to the job. So it's good to know that Hygiene Steam on your Samsung washing machine banishes the things you can see and those you can't – bacteria, pollen, dust mites and more. The steam is released upwards to make sure every last item gets a deep and even clean. The results? 99.9% of bacteria are obliterated and allergens inactivated*. No pre-soaking, no hassle, no worries.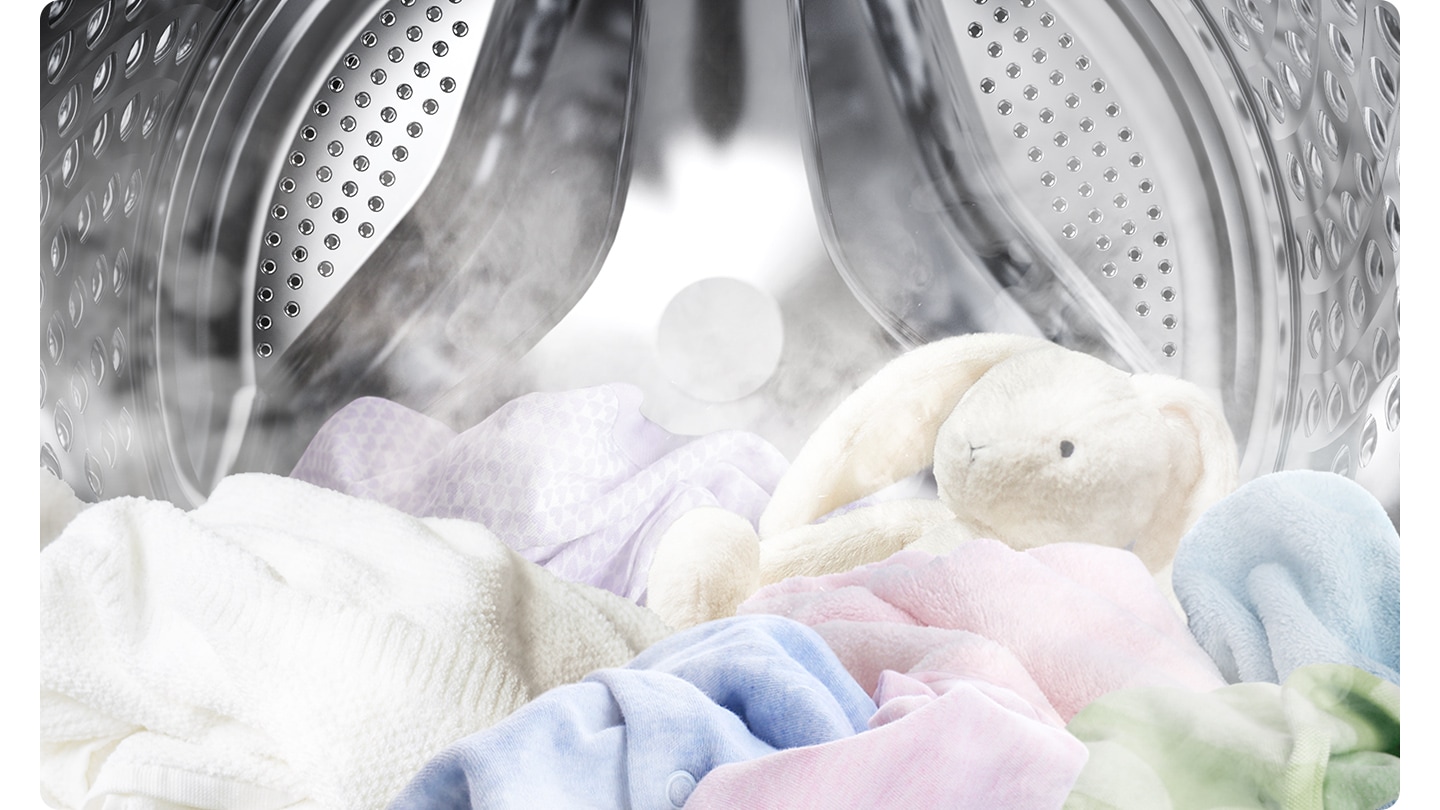 *Testing done by Intertek on Staphylococcus aureus and Escherichia coli and Dermatophagoides farinae Hughes, on 100% cotton, 3kg load, with standard powder detergent. Individual results may vary.
Peaceful laundry and peace of mind
Happy laundry days. Here's a quiet washing machine that's built to last, has all the power you need, cuts down noise, and still uses less energy than a typical washing machine – so it's kinder on your wallet too. It's all thanks to our Digital Inverter Technology ramping up the performance, not the noise. And the added bonus? The components and engineering are backed by a 20 year warranty, giving you peace of mind for years to come.
Clean machine, spotless clothes
Looking for the cleanest clothes? It all starts with a sparkling washing machine. Drum Clean keeps the inside of your washer hygienically clean with a combination of soaking, pulsating and high-speed spinning that removes 99.9% of odour-causing bacteria* from the drum, without using any detergents. And it even reminds you after 40 washes to run a cleaning cycle. The best news? Good maintenance will save you some money in the long run.
* Eliminates 99.9% of bacteria from the inside of the washing machine. Based on testing by Intertek of the Drum Clean cycle.