Description
Perfect Pour
The White Inspire Kettle is designed with a perfect pour spout that creates a streamlined flow of water straight from your kettle to your cup, leaving the days of splashes and splutters all over the counter behind.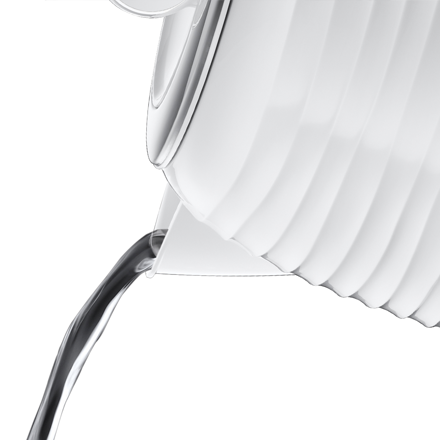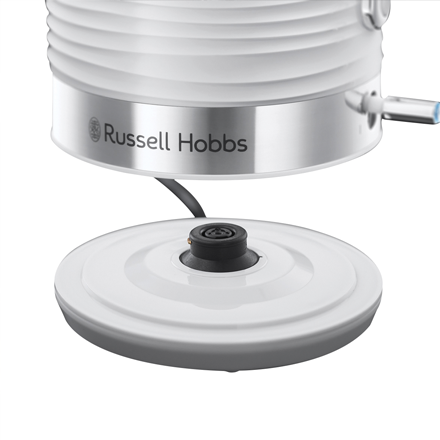 3000W
With the White Inspire Kettle you're guaranteed power as well as the stunning design. So whether it's that first cup of tea in a morning that you crave to prepare you for the day or you've been stuck with the brew round for the whole family, the White Inspire Kettle can cater for anyone and everyone. So whether it's tea for two, or tea for a few, the Inspire Kettle will leave you with more time to sit back, relax and enjoy.
Boils one cup in 45 seconds*
The White Inspire Kettle allows you to measure the perfect amount for one cup using a rapid boil zone feature. By boiling one cup in just 45 seconds* means it's never too late for that last cup of tea. So whether it's a Saturday spent with a cuppa in bed or a Monday morning just before leaving for work, there's always time for a good cup of tea.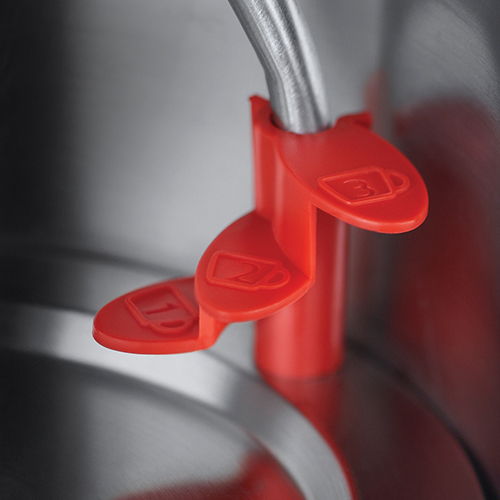 Save up to 66% energy**

Boils 1 cup in 45 seconds*

Rapid boil
*One cup is equal to 235ml of water
**Boiling 1 cup (235ml) vs 1 litre