Description
FEATURES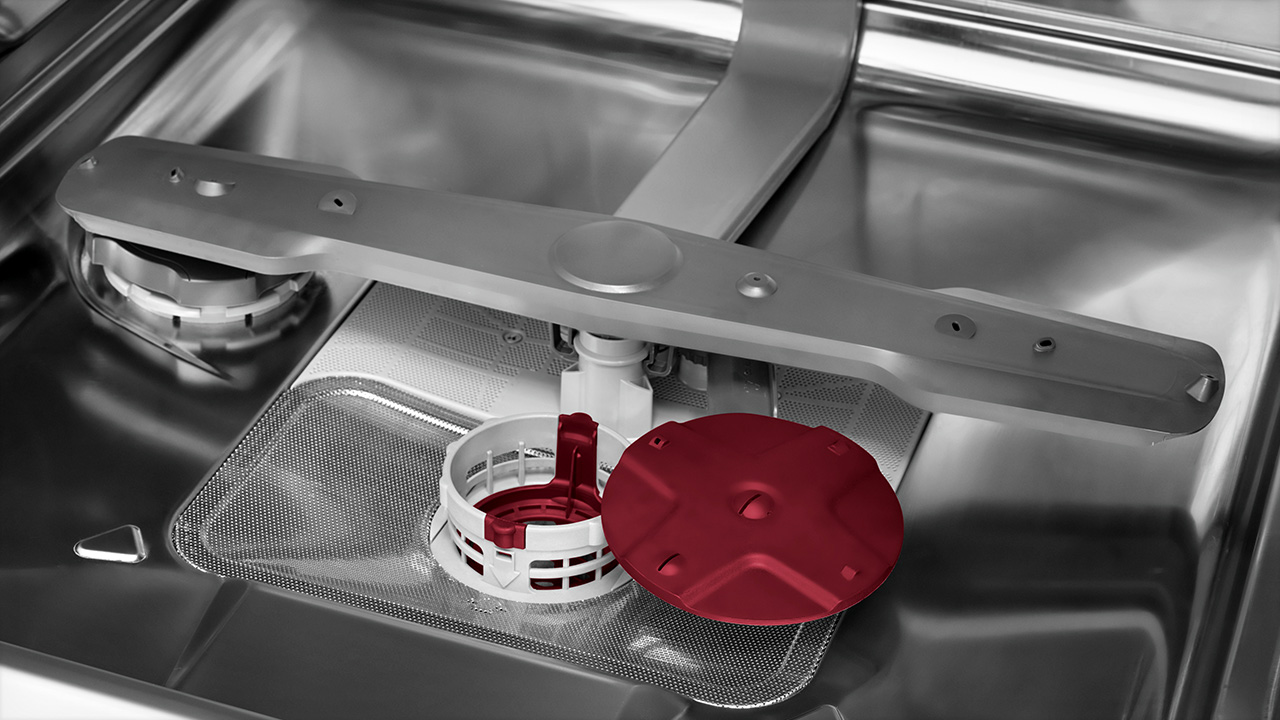 POWERWASH TECHNOLOGY
PowerWash technology makes relying on your dishwasher second nature, even when tackling your dirtiest dinnerware. The combination of high water pressure and an additional spraying arm creates an intensive wash zone in the bottom basket, removing stubborn stains from even your dirtiest pots and pans.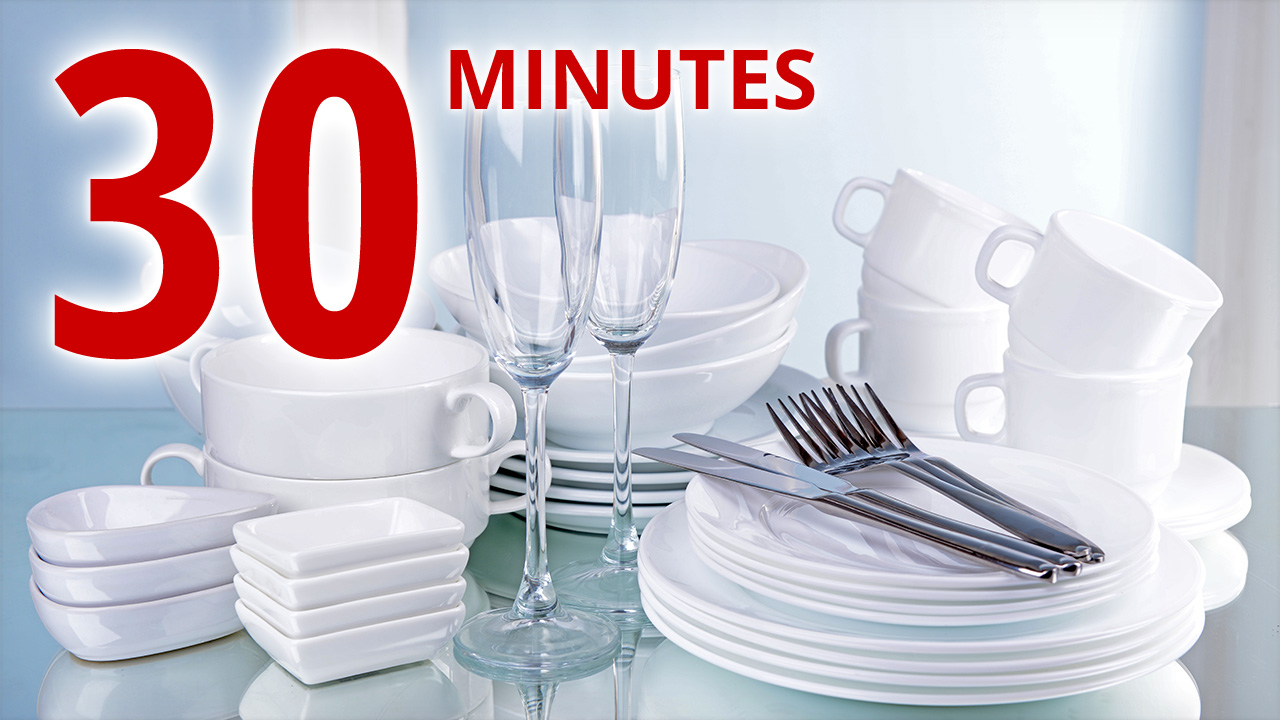 QUICK PROGRAMMES
When time is of the essence, our quick programmes can wash a full load of slightly dirty dishes in 30 minutes, or a dishwasher full of your dirtiest dinnerware in 58 minutes. Not only will you save valuable time, but your utility bills will thank you too.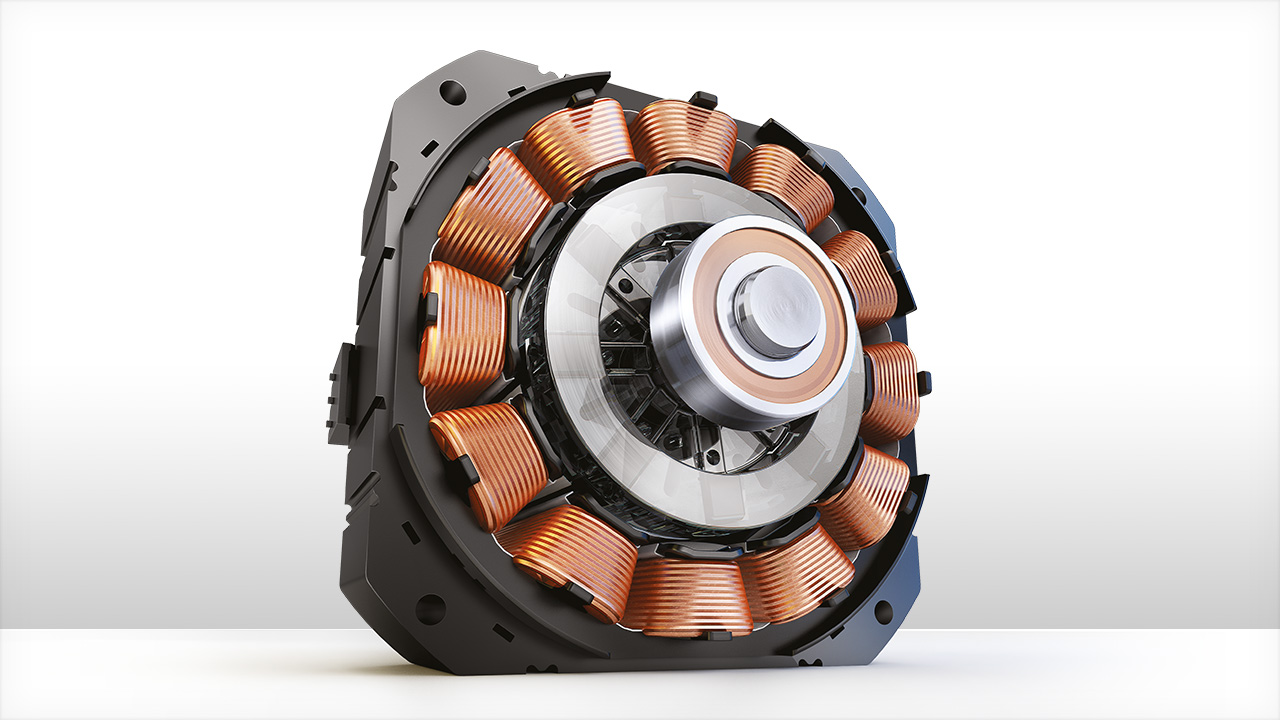 WHISPER QUIET
Functioning in harmony with you and your life, this dishwasher operates at a low 43dB noise level, ideal for open plan living.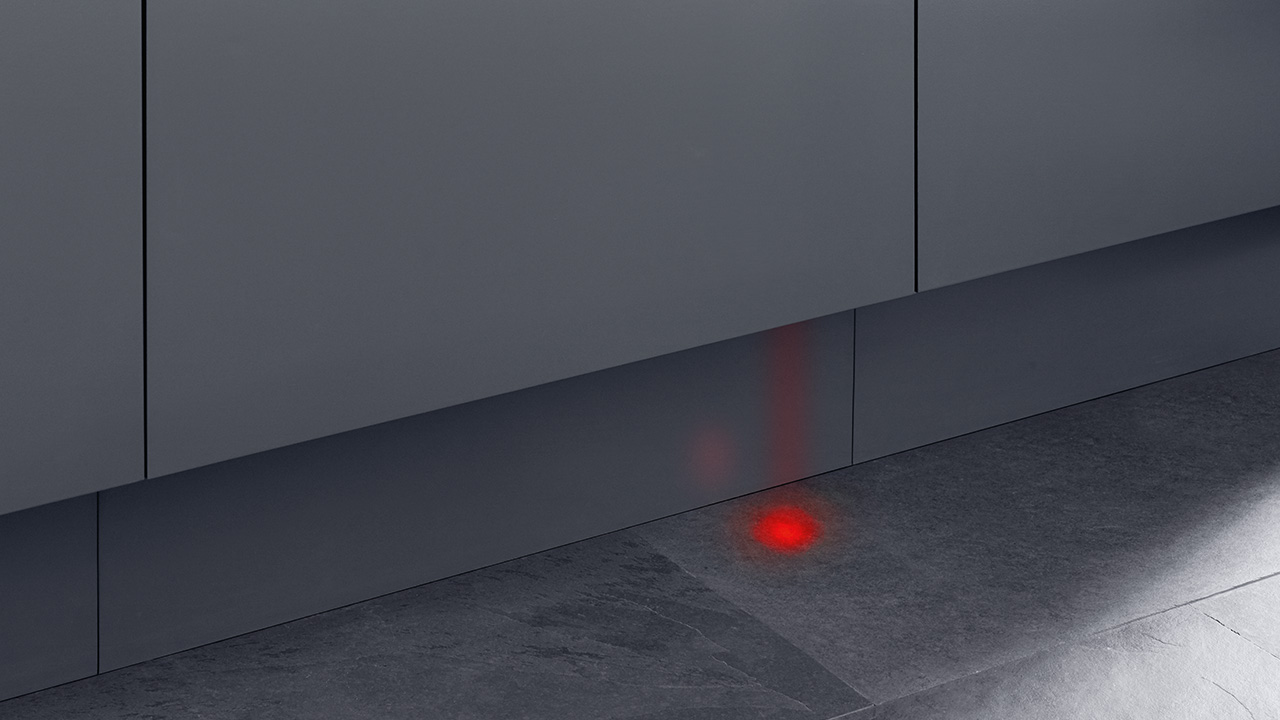 FLOOR PROJECTED LED SPOT
Illuminating the floor below the dishwasher while it's running, the red LED spot will disappear when your dishes are ready to be unloaded.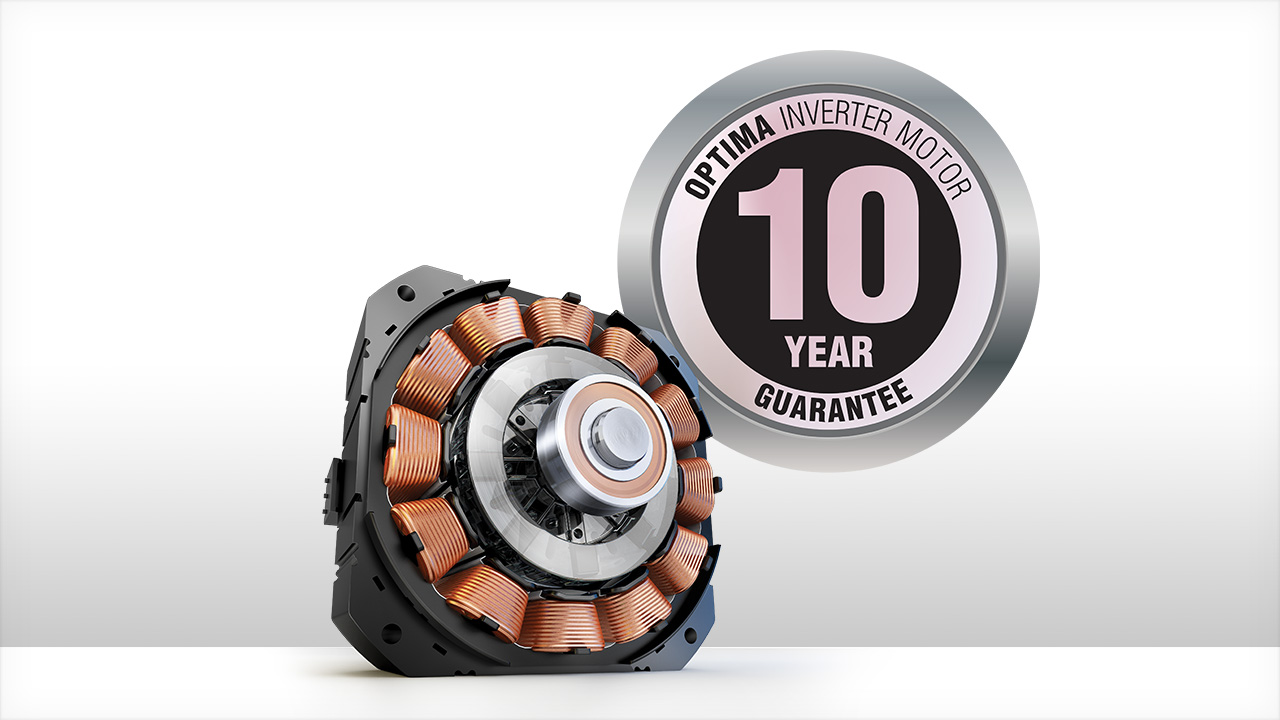 OPTIMA INVERTER MOTOR
Coupling a durable design with impressive energy efficiency, our brushless Optima Inverter Motor is built to operate at a lower noise level than standard motors, while also using less energy. The motor also comes with a 10-year guarantee, for extra peace of mind.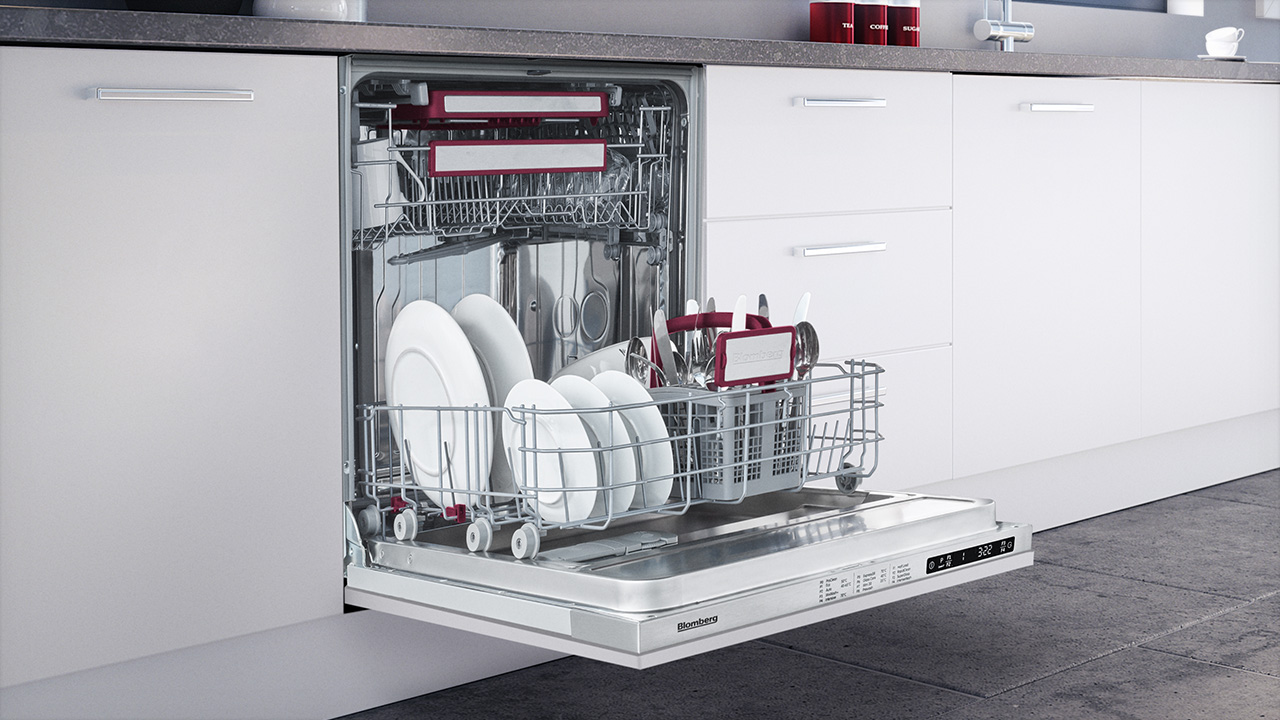 AUTO PROGRAMME
Taking the effort out of setting your dishwashing cycle, our intelligent Auto programme automatically works out the optimal temperature, programme duration and amount of water for your dishes. The result is perfect washing results every time, and a reduction in your water and energy consumption too.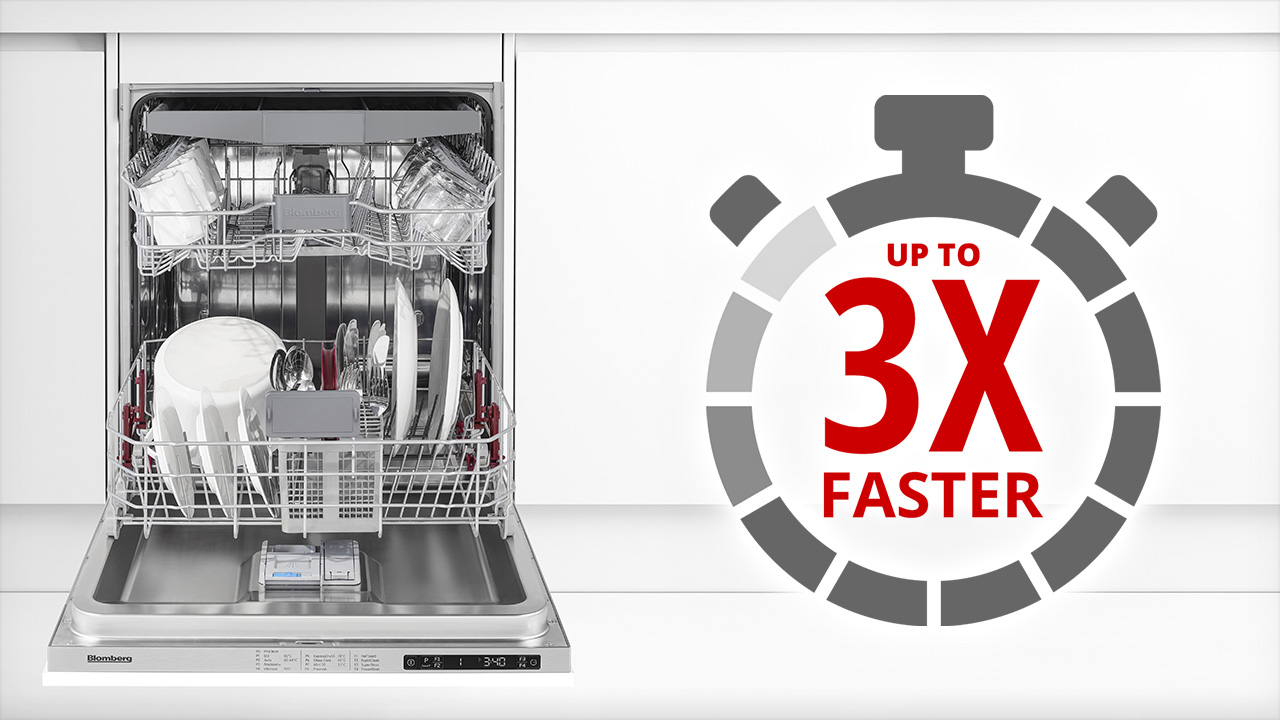 RAPIDCLEAN FUNCTION
We understand that time is precious, so we created a RapidClean function that uses higher water temperatures to shorten programme durations by up to 70% – perfect for when you're in a hurry.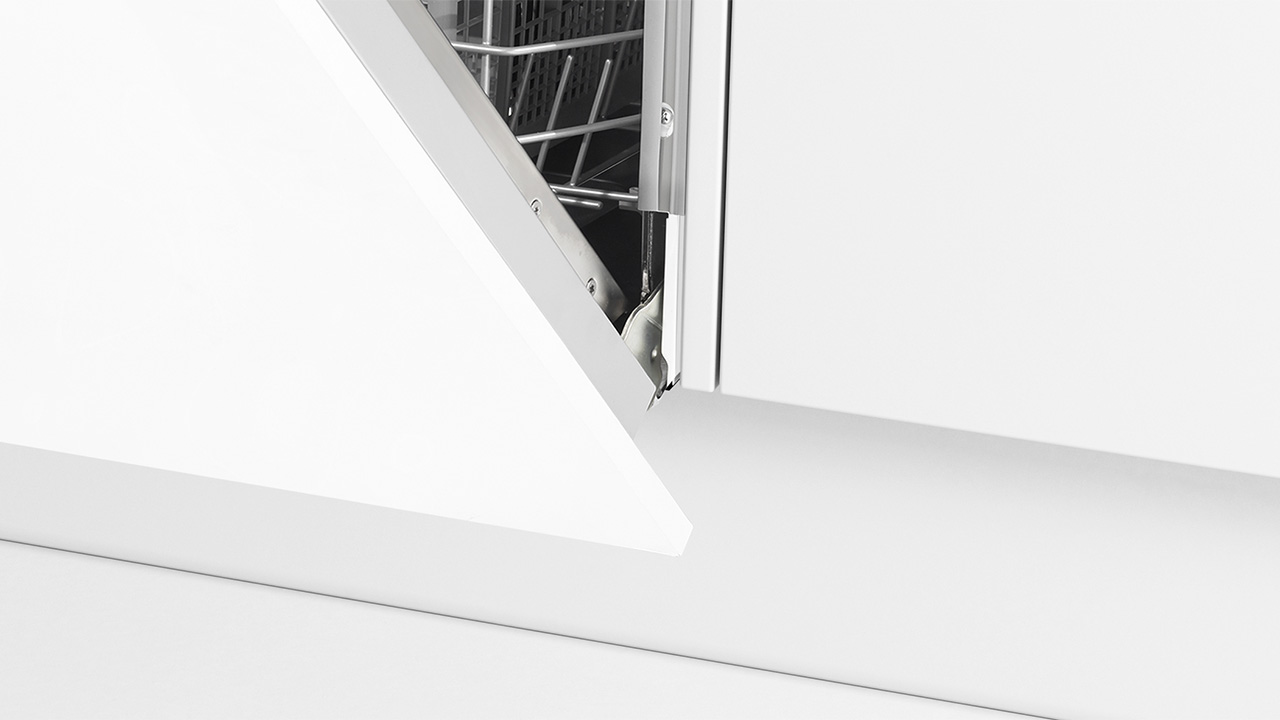 AUTOMATIC DOOR WEIGHT ADJUSTMENT
Fusing cutting-edge design with practicality, our dishwasher's clever hinge mechanism automatically adjusts the appliance door to the weight of your cupboard door. The result is a dishwasher door that can be left open in any position, perfect for effortlessly loading and unloading your dishes.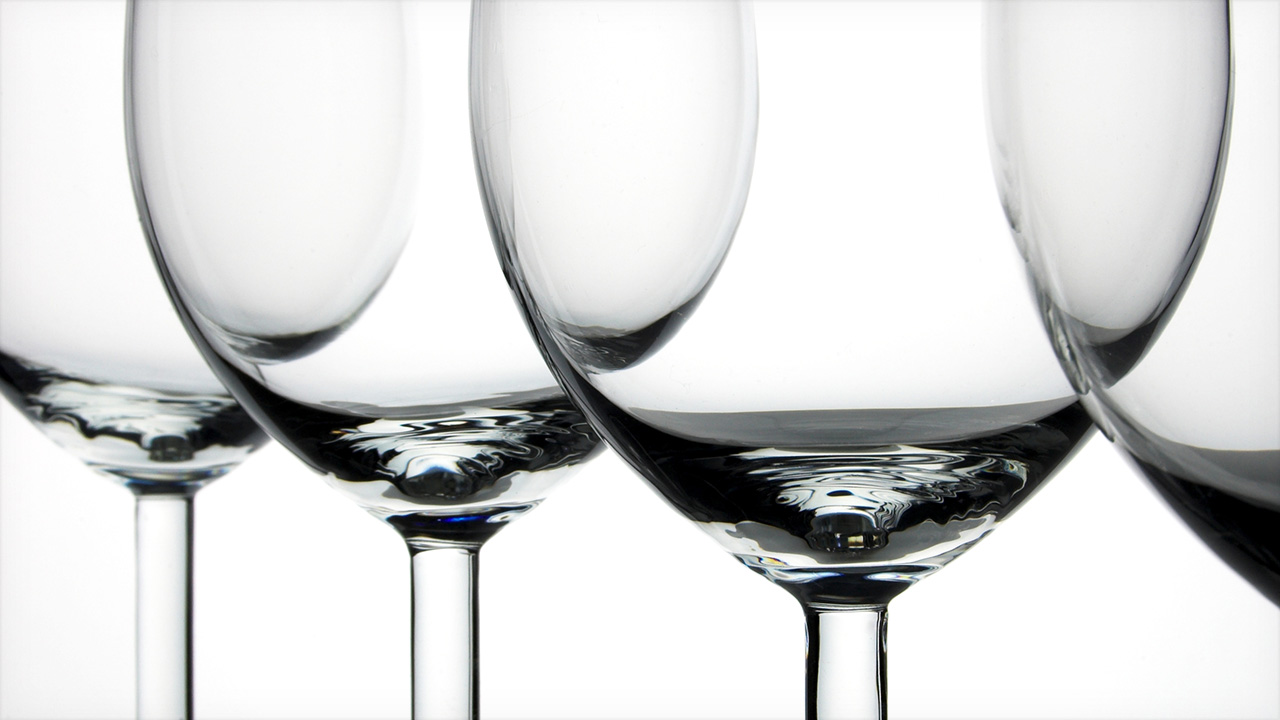 GLASS CARE
Your glassware deserves to be treated with care, which is why our specially designed Glass Care programme uses a lower temperature and water pressure to gently wash your delicate wine glasses.
Note: Feature images are for illustrative purposes only
SPECIFICATIONS
Expand all|Collapse All
Main features
| | |
| --- | --- |
| Place Setting Capacity | 14 |
| Energy Efficiency Class | E |
| Water consumption (l) | 9.5 |
| Noise Level (dB) | 43 |
| Programme Control | Button |
| Time remaining display | Yes |
| Number of Programmes | 8 |
| Number of Wash Temperatures | 6 |
| Anti Flood Devices | Overflow Safety + Aquastop |
| Salt Indicator – Light | Yes |
| Rinse Aid Indicator – Light | Yes |
| Adjustable Rinse Aid Dosage | Yes |
| Adjustable Water Softener | No |
| Floor projected "Programme on" Led Spot | Yes |
Programmes
| | |
| --- | --- |
| Programme 0 | ProCare |
| Programme 1 | Eco |
| Programme 2 | Auto |
| Programme 3 | MixWash+ |
| Programme 4 | Intensive |
| Programme 5 | ExpressDry |
| Programme 6 | Glass care |
| Programme 7 | Mini |
| Programme 8 | Prewash |
| Quick Wash Duration (min) | 30 |
| Eco Wash Duration (min) | 3:40 |
Dimensions & Weights
| | |
| --- | --- |
| Product height (mm) | 818 |
| Product width (mm) | 598 |
| Product depth (mm) | 550 |
| Carton height (mm) | 859 |
| Carton width (mm) | 644 |
| Carton depth (mm) | 661 |
| Net Weight (kg) | 40.7 |
| Gross Weight (kg) | 43.7 |
Product Fiche Information
| | |
| --- | --- |
| Loading Capacity (Place Settings) | 14 |
| Energy Efficiency Class | E |
| Noise Level | 43 |
| Energy consumption per 100 cycles (kWh/100 cycles) | 95 |
| Energy consumption per cycle (Eco programme) (kWh) | 0.951 |
| Water consumption per cycle (Eco programme) (L) | 9.5 |
| Eco Programme duration (h:min) | 3:40 |
| Noise Class | B |
Interior Configuration
| | |
| --- | --- |
| Additional Cutlery Tray (removable) | Yes |
| Cutlery Basket (removable) | Yes |
| Folding Tines on Upper Basket to Place Saucepans/bowls | 3 |
| Upper Basket Height Adjustment Type | Loaded adjustable (3 positions) |
| Upper Basket Cup Racks | Adjustable |
| Upper Basket Handle for easy grip | Yes |
| Folding Tines on Lower Basket to Place Saucepans/bowls | 4 |
| Lower Basket Handle for easy grip | Yes |
| Maximum Plate Diameter in Lower Basket (cm) | 29.5 |
| Maximum Plate Diameter in Upper Basket (cm) | 18.5 |
Functions
| | |
| --- | --- |
| Half Load | Yes |
| Tablet Function | Automatic |
| Child lock | No |
| Time delay | Up to 24h |
| Function 1 | Half Load |
| Function 2 | RapidClean |
| Function 3 | SuperGloss |
| Function 4 | PowerWash |
Connection & Installation
| | |
| --- | --- |
| Needs only Cold Water Supply | Yes |
| Water Pressure | 3-10 bar |
| Voltage/Frequency | 220-240 V / 50 Hz |
| Total Power (W) | 1800-2100 |
| Heater Power (W) | 1800 W |
| Furniture Door Weight Range (kg) (for BI) | 3.0 – 6.0 |
| Door Balance/Hinge adjustment (for BI) | Self Adjusting |
| Back Feet adjustable from front (for BI) | Yes |
| Maximum Feet adjustment (cm) | 10 |
Model Codes