Description
Quick Programmes
Perfect for when you're in a hurry, our Mini 30' programme can wash a full load of lightly soiled dishes in just 30 minutes. For dirtier items, our Quick&Shine™ programme will only take 58 minutes to wash a full load – saving you time and money. 
1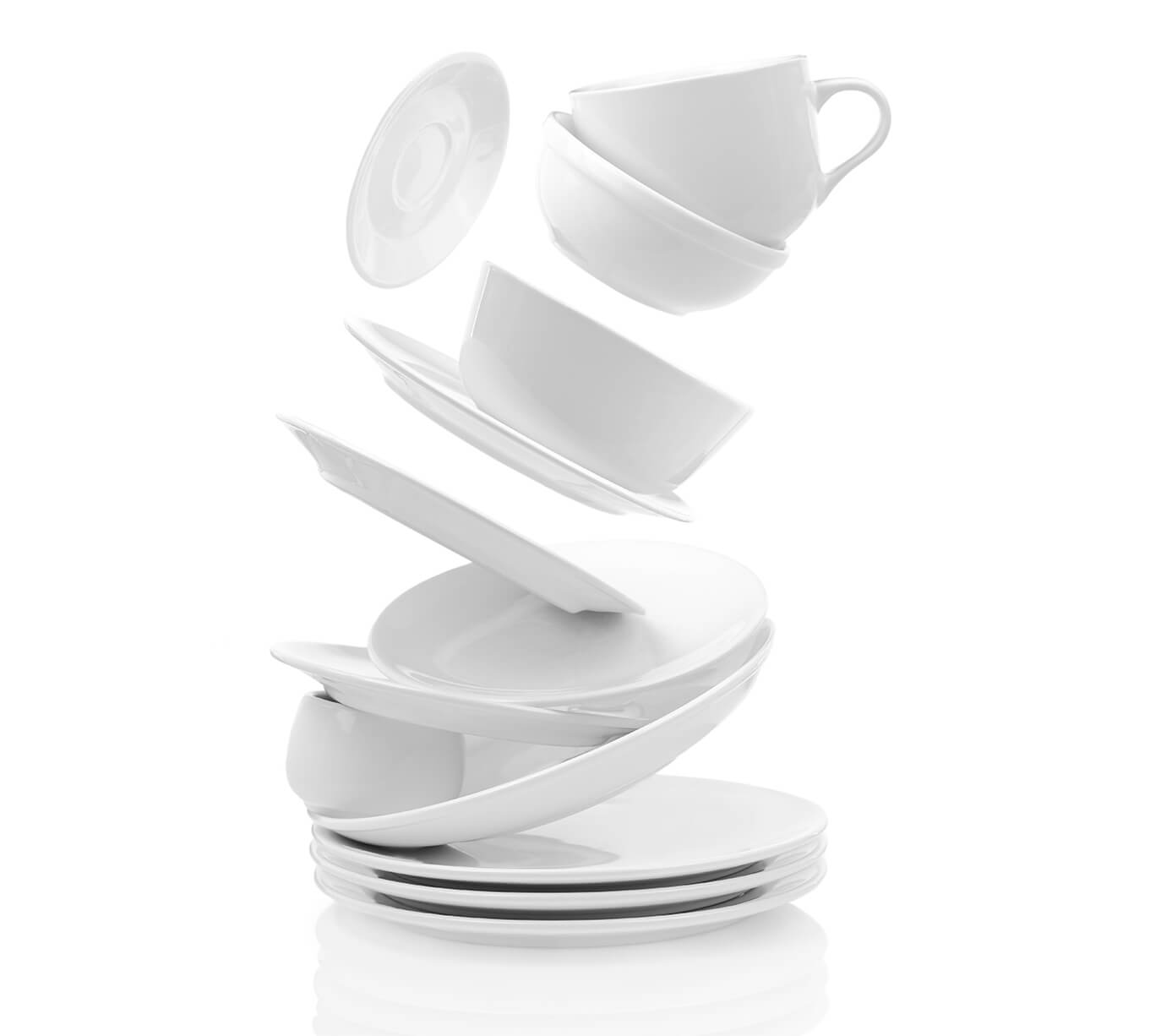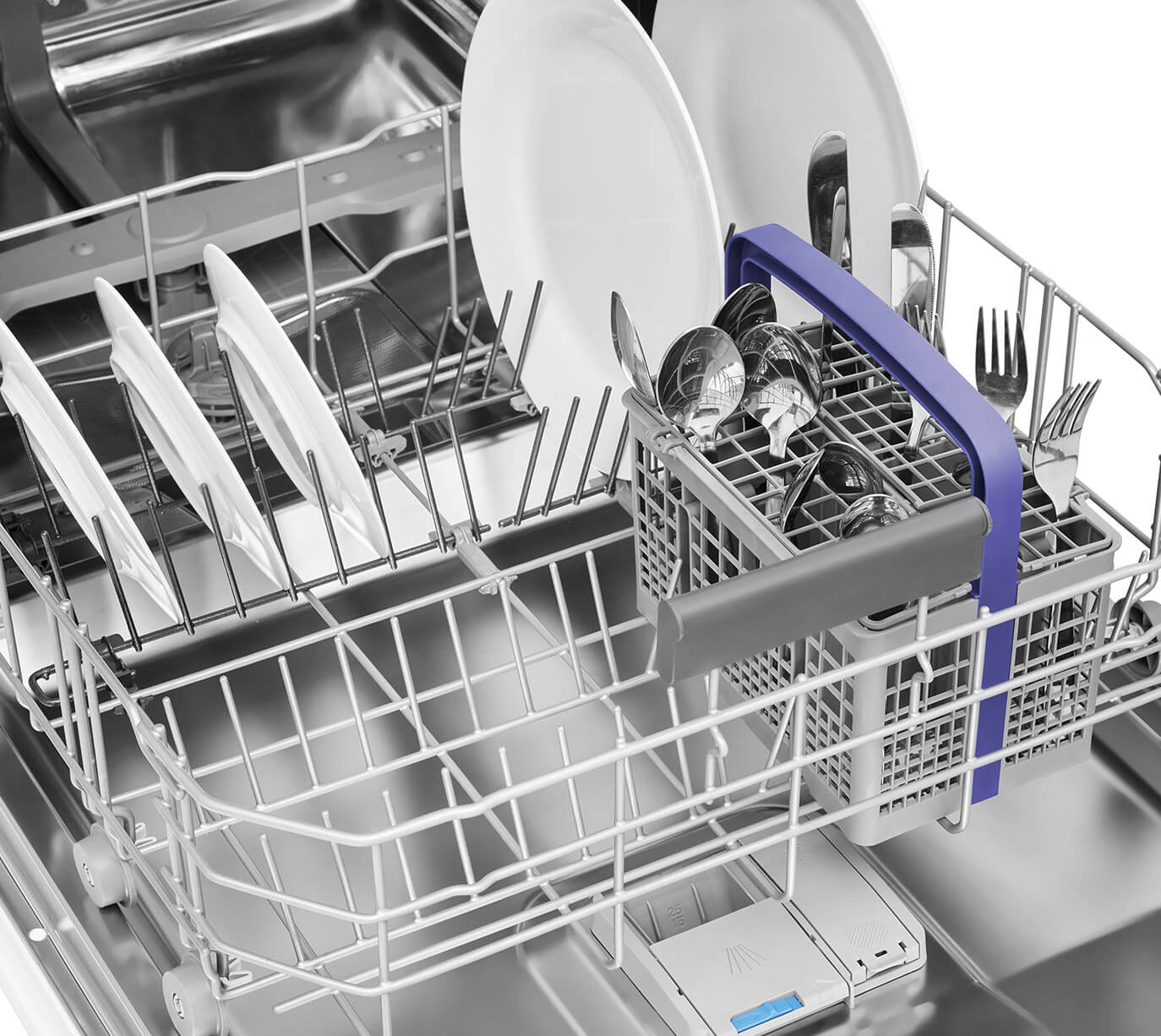 Half Load Function
Perfect for days when you have fewer dishes and glasses to wash, use the half load function to save time and energy.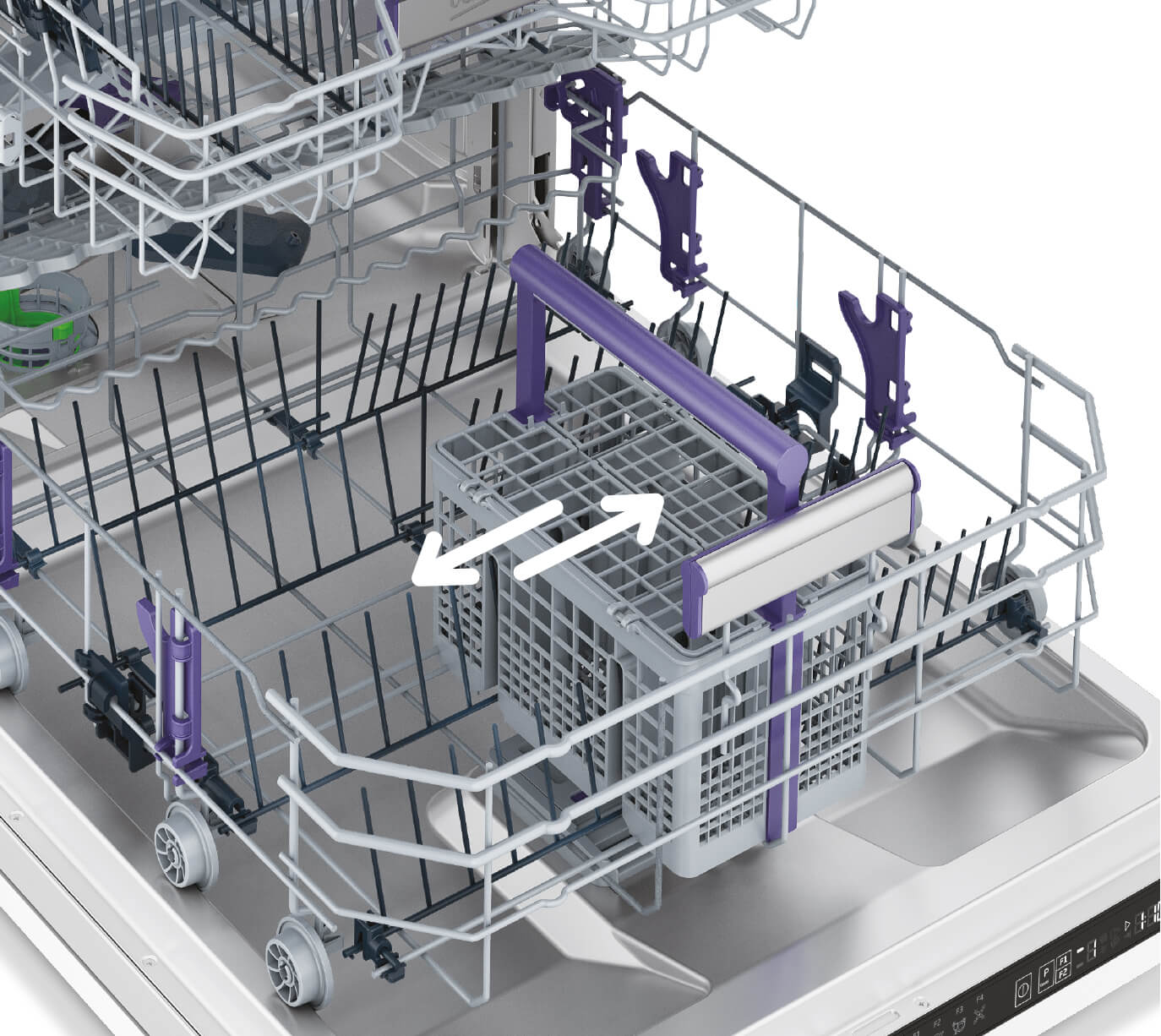 Removable Sliding Cutlery Basket
For easier and more flexible loading, the cutlery basket can slide along the width of the dishwasher, and can also be removed completely to create extra room for your larger dishes, pans and bowls.
Further Information
1 When using tablet detergent or dishwasher models that automatically detect your detergent type, will extend programme durations by 20 minutes to optimise the washing and drying performance.
Specifications
DFS05020 | Slimline 45cm Dishwasher with 5 Programmes
Main features
| | |
| --- | --- |
| Place Setting Capacity | 10 |
| Energy Efficiency Class | E |
| Water consumption (l) | 11.9 |
| Noise Level (dB) | 49 |
| Programme Control | Knob |
| Time remaining display | No |
| Number of Programmes | 5 |
| Number of Wash Temperatures | 4 |
| Anti Flood Devices | Overflow Safety |
| Salt Indicator – Light | Yes |
| Rinse Aid Indicator – Light | Yes |
| Adjustable Rinse Aid Dosage | Yes |
| Adjustable Water Softener | No |
Programmes
| | |
| --- | --- |
| Programme 1 | Eco |
| Programme 2 | Intensive |
| Programme 3 | Clean&Shine |
| Programme 4 | Quick&Shine |
| Programme 5 | Mini |
| Quick Wash Duration (min) | 30 |
| Eco Wash Duration (min) | 3:30 |
Dimensions & Weights
| | |
| --- | --- |
| Product height (mm) | 850 |
| Product width (mm) | 448 |
| Product depth (mm) | 600 |
| Carton height (mm) | 889 |
| Carton width (mm) | 494 |
| Carton depth (mm) | 661 |
| Net Weight (kg) | 36.1 |
| Gross Weight (kg) | 37.8 |
Product Fiche Information
| | |
| --- | --- |
| Loading Capacity (Place Settings) | 10 |
| Energy Efficiency Class | E |
| Noise Level | 49 |
| Energy consumption per 100 cycles (kWh/100 cycles) | 76 |
| Energy consumption per cycle (Eco programme) (kWh) | 0.755 |
| Water consumption per cycle (Eco programme) (L) | 11.9 |
| Eco Programme duration (h:min) | 3:30 |
| Noise Class | C |
Interior Configuration
| | |
| --- | --- |
| Additional Cutlery Tray (removable) | No |
| Cutlery Basket (removable) | Yes |
| Folding Tines on Upper Basket to Place Saucepans/bowls | No |
| Upper Basket Height Adjustment Type | Not adjustable |
| Upper Basket Cup Racks | Adjustable |
| Folding Tines on Lower Basket to Place Saucepans/bowls | No |
| Maximum Plate Diameter in Lower Basket (cm) | 28.2 |
| Maximum Plate Diameter in Upper Basket (cm) | 23.7 |
Functions
| | |
| --- | --- |
| Half Load | Yes |
| Tablet Function | No |
| Child lock | No |
| Time delay | No |
| Function 1 | Half Load |
Connection & Installation
| | |
| --- | --- |
| Needs only Cold Water Supply | Yes |
| Water Pressure | 3-10 bar |
| Voltage/Frequency | 220-240 V / 50 Hz |
| Total Power (W) | 1800-2100 |
| Heater Power (W) | 1800 W |
| Maximum Feet adjustment (cm) | 1.5 |