Description
Quick Programme – 8kg in 28 min
You don't need to wait hours for your washing machine to finish its cycle thanks to our Quick programme. You'll be able to wash a full 8kg load of laundry in just 28 minutes – saving you time and money. 
1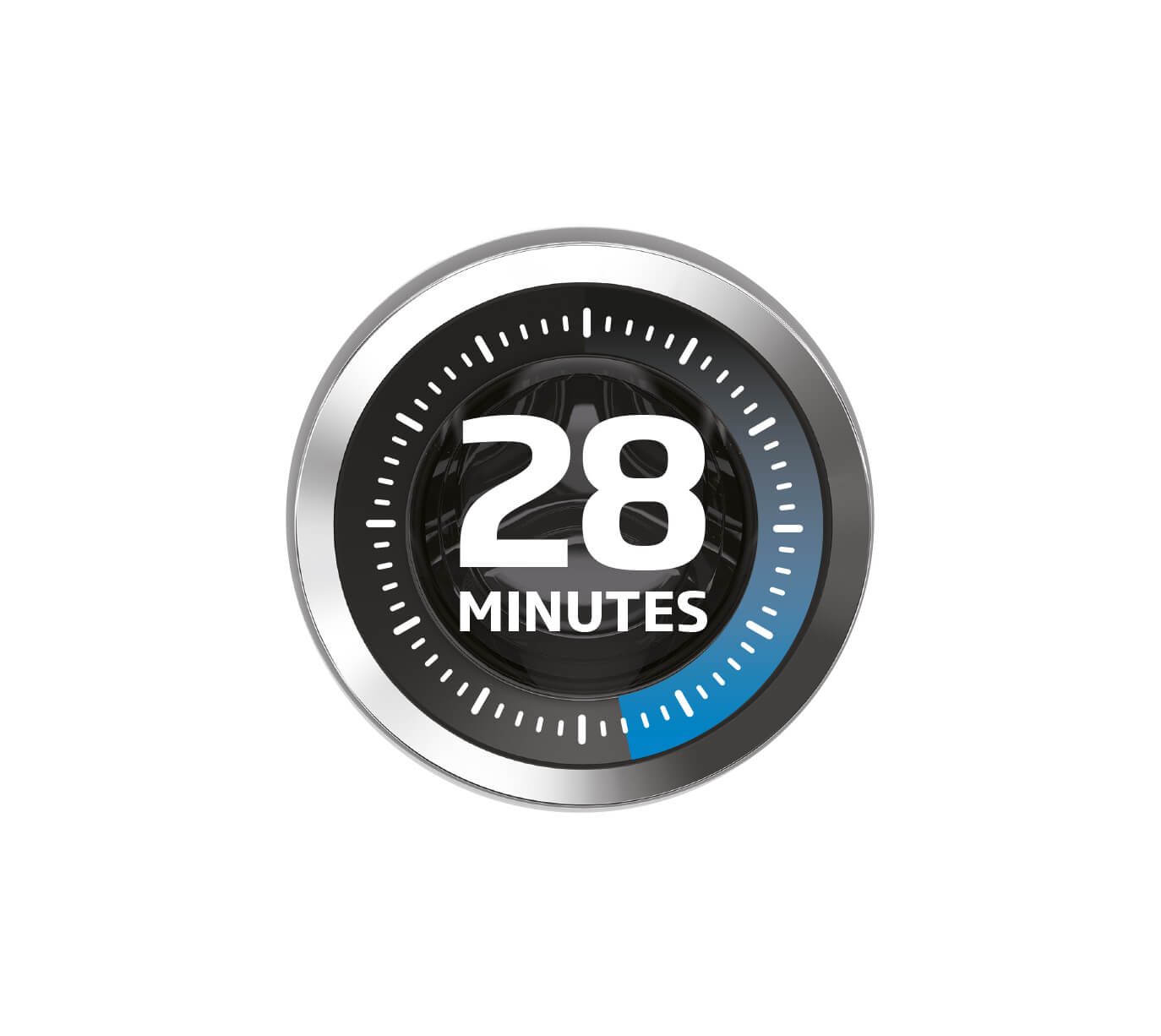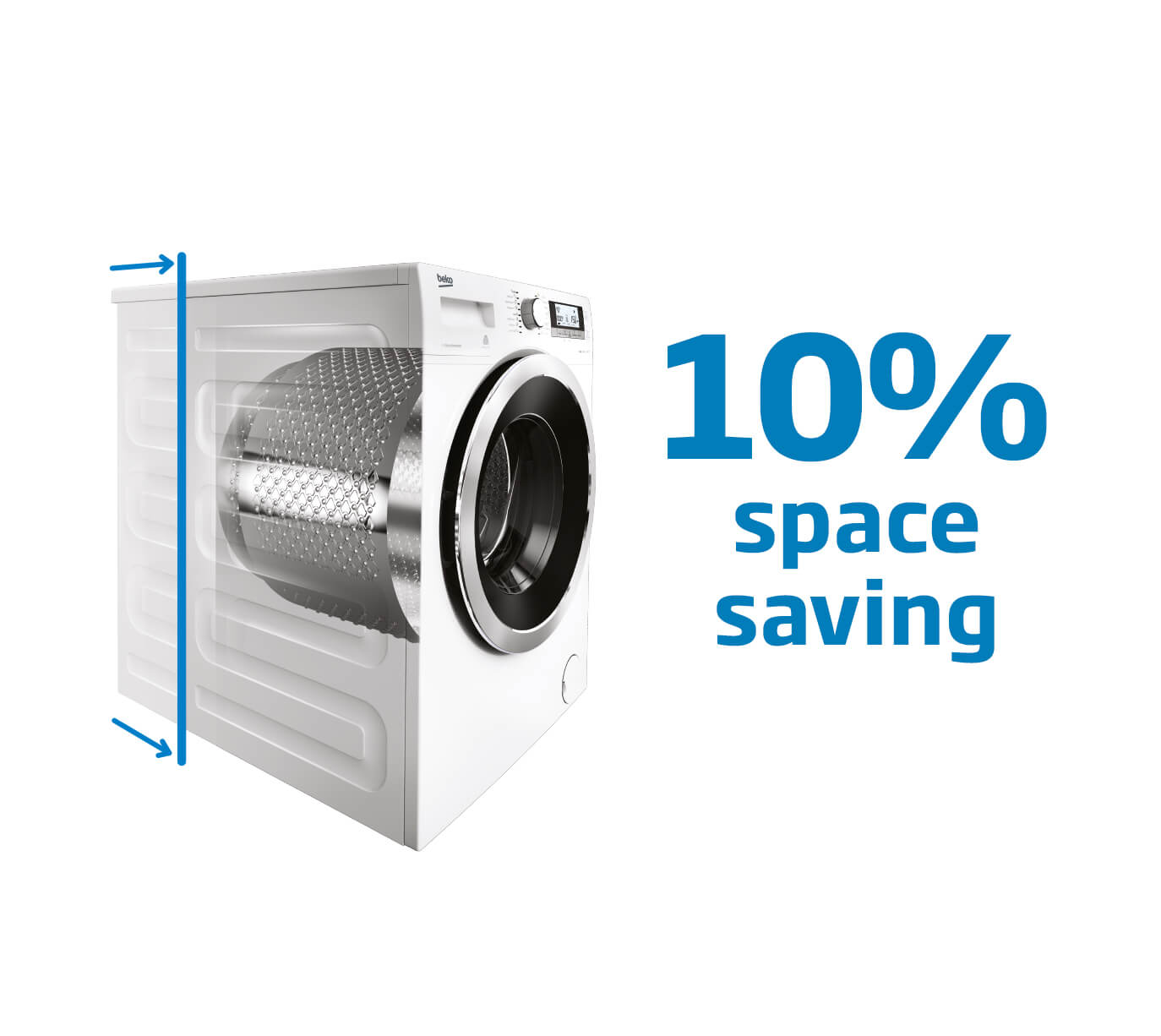 Slim Depth
Offering a great space-saving solution, the slim depth of this washing machine makes it easy to install into tight places.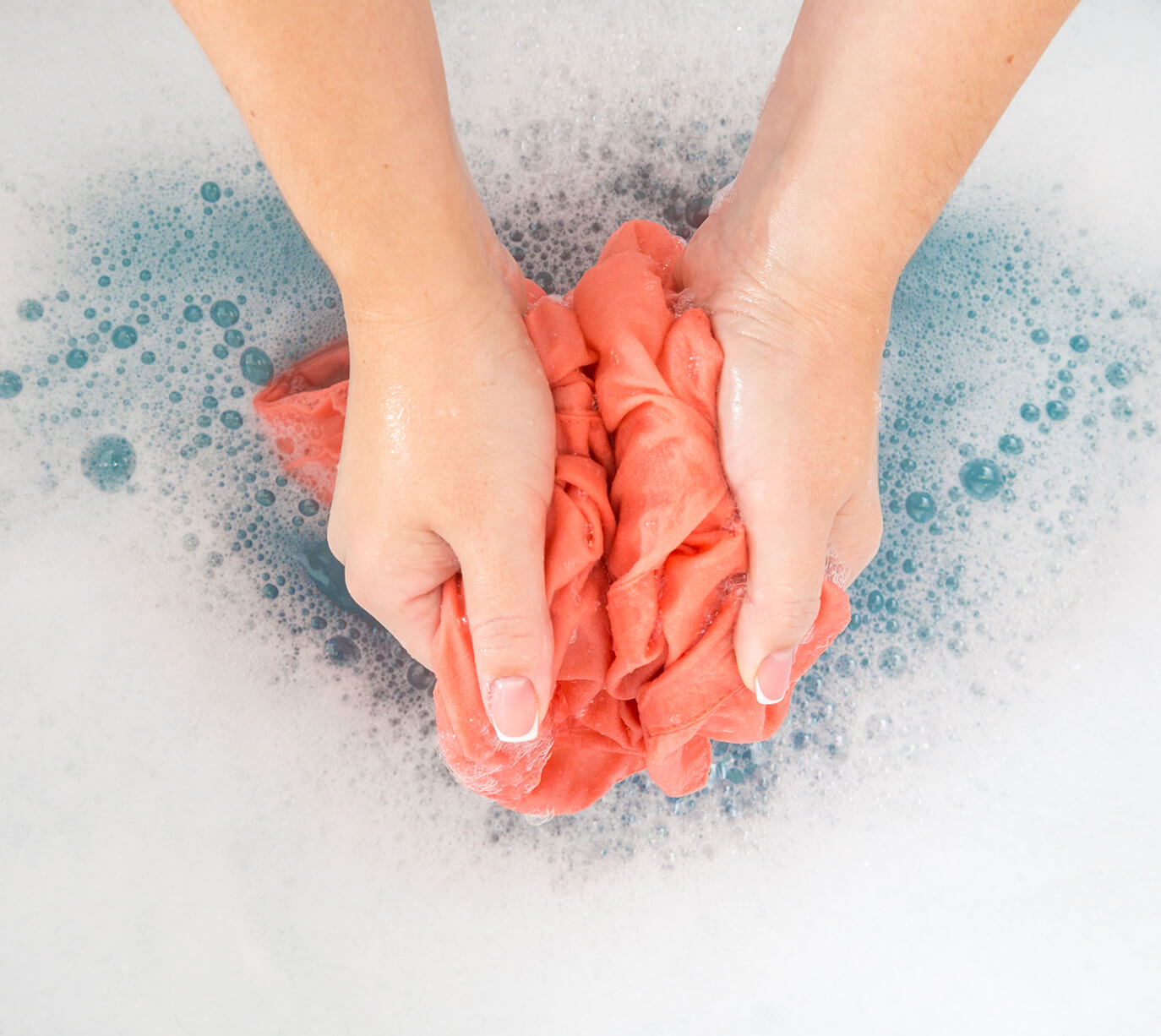 Hand Wash Programme
Keep your delicate fabrics feeling soft to the touch, this setting is ideal for hand-wash only items and will move your clothes gently through the cycle to provide them with better care.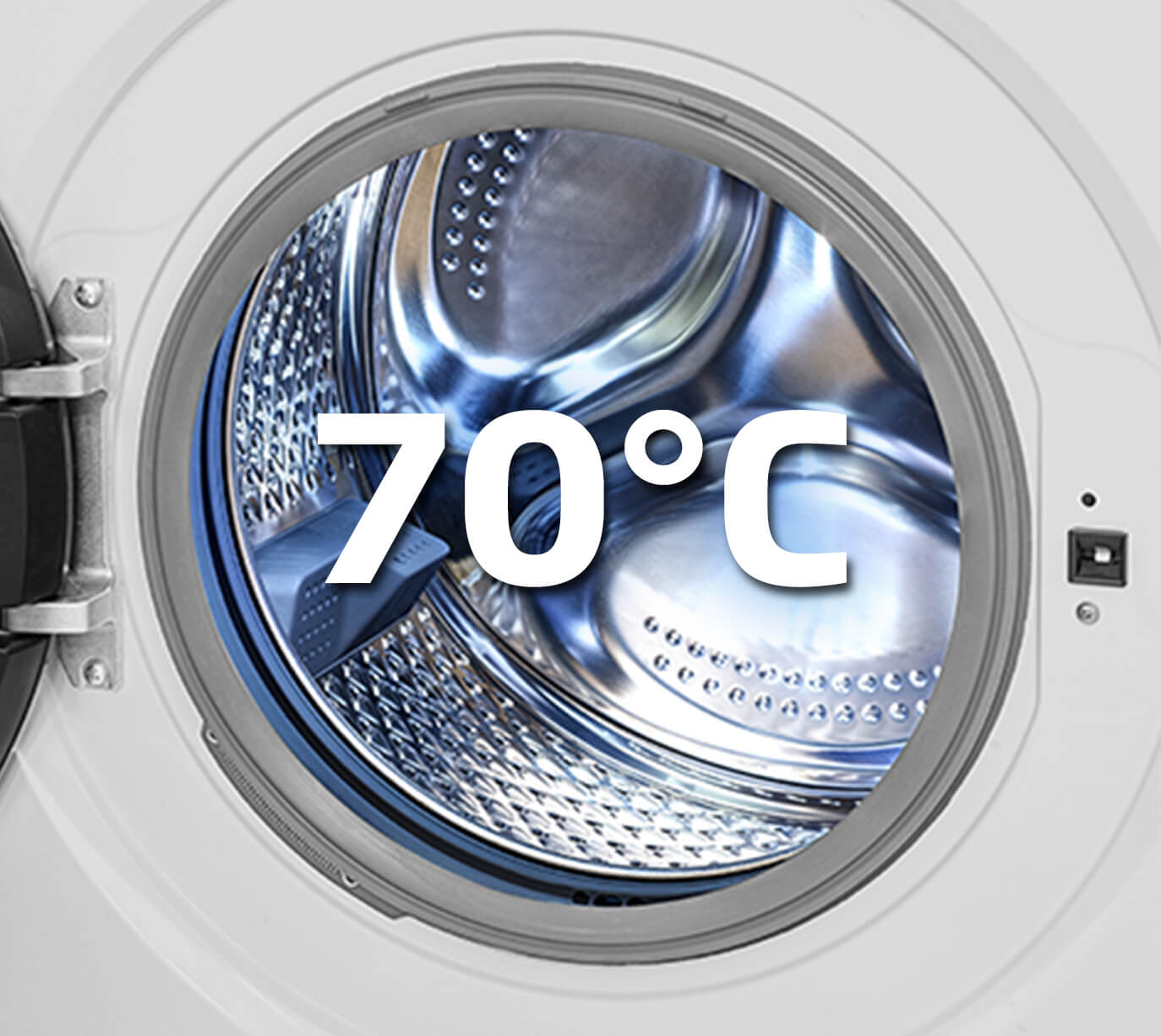 DrumClean Programme
Remove bacteria from the drum at the touch of a button with the DrumClean programme. Helping you benefit from more hygienic washing, the bacteria that builds up inside the drum will be cleaned at a hot 70°C.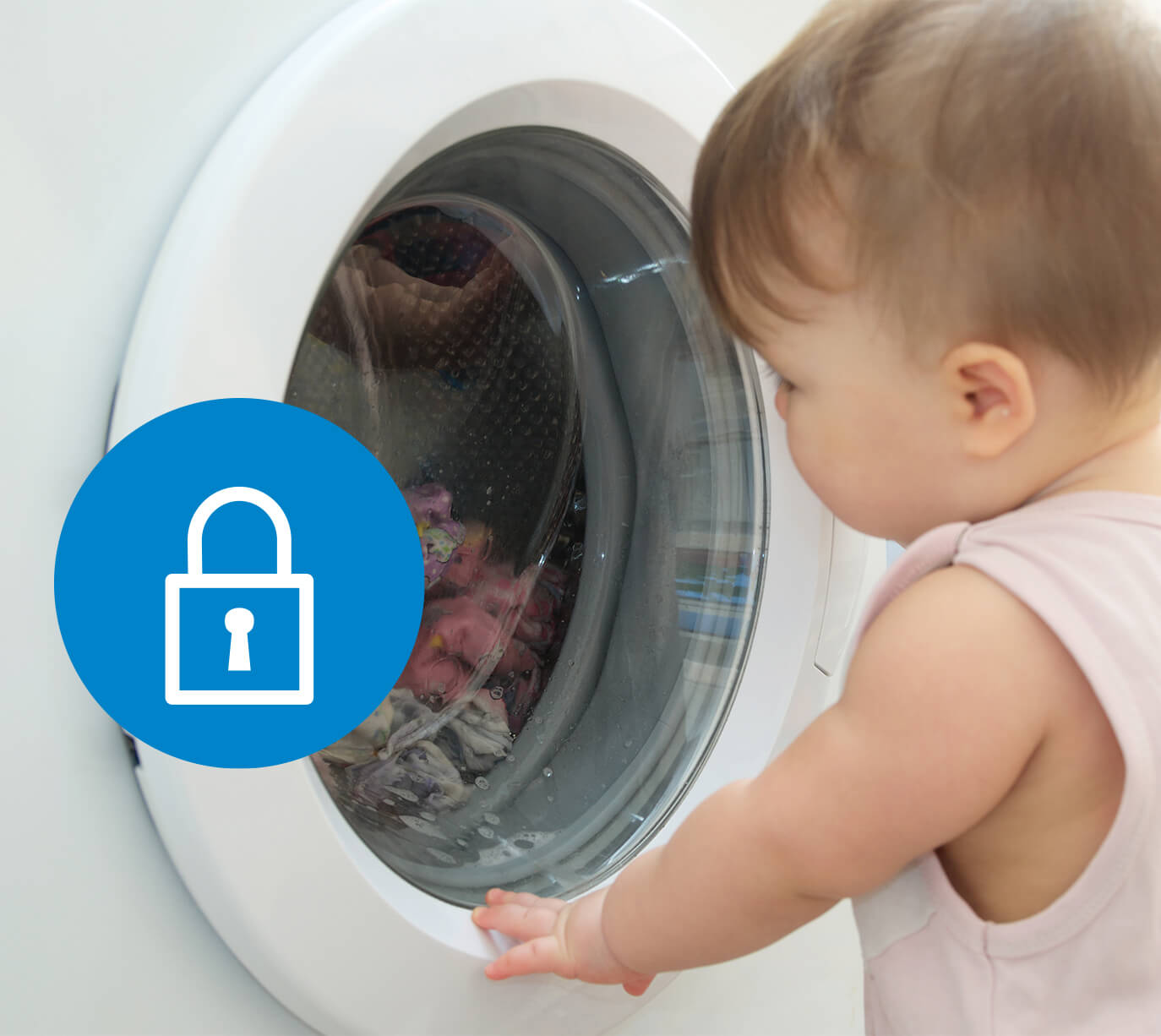 Child Safety Lock
You can stop curious little fingers from meddling with your washing cycle thanks to our child safety lock.
Further Information
1 The duration of the programme is only indicative and is based on a 30 degree wash. The actual duration can be slightly lower or higher and it depends on water temperature, water pressure, unbalanced loads etc.
Specifications
WTL82051 | 8kg, 1200rpm Washing Machine
Main features
| | |
| --- | --- |
| Maximum Load Capacity (kg) | 8 |
| Maximum Spin Speed (rpm) | 1200 |
| Energy Efficiency Class | C |
| Number of Programmes | 15 |
| Time Remaining Display | No |
| Automatic Half Load | Yes |
| Automatic Unbalanced Load Control | Yes |
| Variable Spin Speed Selection | Yes |
| Variable Temperature Selection | No |
| Liquid Detergent Compartment | No |
| Time delay | 3-6-9h |
| Rinse Hold | Yes |
| Child Lock | Yes |
Programmes
| | |
| --- | --- |
| Programme 1 | Cottons 20° |
| Programme 2 | Cottons 40° |
| Programme 3 | Eco 40-60 |
| Programme 4 | Cottons 60° |
| Programme 5 | Cottons 60° with Prewash |
| Programme 6 | Cottons 90° |
| Programme 7 | Rinse |
| Programme 8 | Spin+Drain |
| Programme 9 | Drum Clean |
| Programme 10 | DownWear 40° |
| Programme 11 | Synthetics 20° |
| Programme 12 | Synthetics 40° |
| Programme 13 | Wool/Hand Wash 40° |
| Programme 14 | Shirts 40° |
| Programme 15 | Mini 30° |
Dimensions & Weights
| | |
| --- | --- |
| Product Height (mm) | 840 |
| Product Width (mm) | 600 |
| Product Depth (mm) | 590 |
| Carton Height (mm) | 880 |
| Carton Width (mm) | 650 |
| Carton Depth (mm) | 600 |
| Net Weight (kg) | 66 |
| Gross Weight (kg) | 67 |
Product Fiche Information
| | |
| --- | --- |
| Capacity (kg) | 8 |
| Energy Efficiency Class | C |
| Water Consumption per Cycle – l/cycle | 41 |
| Spinning Efficiency Class | B |
| Maximum Spin Speed (rpm) | 1200 |
| Energy Consumption for 100 cycles (kWh/100cycles) | 62 |
| Energy Consumption per Cycle – l/cycle | 0.623 |
| Programme duration of the Eco 40-60 programme at Full Load (h:min) | 3:38 |
| Remaining moisture content for the eco 40-60 programme at Full Load (%) | 53 |
| Noise emission level during eco 40-60 programme (spinning phase) (dB(A)) | 74 |
| Noise emission class during eco 40-60 programme (spinning phase) | B |
Connection & Installation
| | |
| --- | --- |
| Total Current (A) | 10 |
| Total Power (W) | 2200 |
| Voltage/Frequency | 230 V / 50 Hz |
| Cold Fill | Yes |
| Water Pressure | 1-10 bar |
| Feet Extension | 0-15mm |
Model Codes
| | |
| --- | --- |
| WTL82051W | EAN:8690842371523 |
| WTL82051B | EAN:8690842371493 |